Online Casino Registration Know-How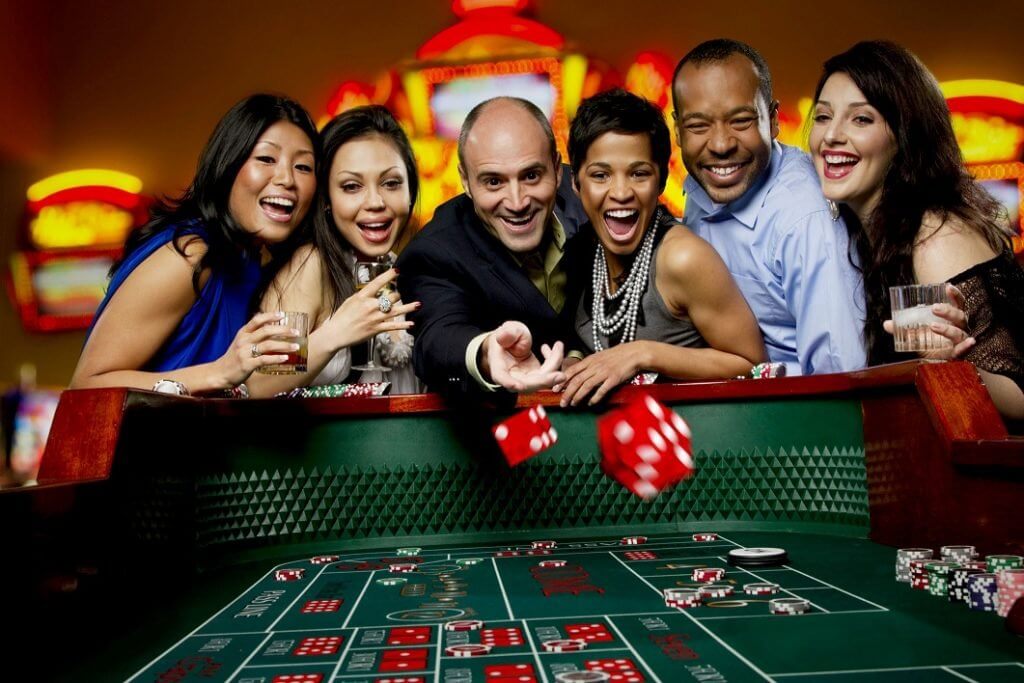 Online casinos
offer endless gambling possibilities and interactive entertainments nowadays. Most of them are available in demo versions or fun play modes. But if you want to earn real cash, you would have to register at the casino. Without this you won't be able to create a personal account as well as to deposit or to withdraw money. In this article we will tell you about several ways or registration and possible difficulties you may face. 
Registration is all about creating your personal account and confirming your ID. Only registered users may become full members of a casino society. What are the perks that come with the status? First, you get access to the promotions and bonuses, including the sign-up one. Next, you may join the loyalty program. Also, you would have a chance to take part in the casino's tournaments and lotteries. And the last but not the least, you will be able to play any of the casino games with no restrictions. 
Typically, the registration takes about a couple of minutes. Casinos try to make this procedure as fast and as hustle-free as possible, so you could join the big game ASAP. What you need to do is fill in a form and state your personal information. Your login and password may be offered to you be the system, but if not, just make those up yourself. Afterwards, you would have to choose the currency you wish to wager in. The last step is the account confirmation. 
To confirm your account, you may link it to a phone number or an e-mail. There is also a possibility to use your social network account as a link. Why is it necessary? This is how the casino can spot fake accounts or to prevent the users from cloning their accounts. Also, this is the only way to restore a password if you forget it. There are slight differences between all the options, but they all are fast and easy to use. So you will be gambling in no time. 
An e-mail is by far the most popular way to confirm your account. It's extremely comfortable because you will receive your login and password in an email. To confirm the account, all you need is to click on a link in the letter. It will take you back to the casino and you may start gambling right away as your account will already be active. 
When you use an e-mail as a confirmation, you are usually offered to receive the letters from your casino. Choose for yourself if you need it. On one hand, that's handy as you will know all about the promotions and bonus offers just as they come out. On the other, such letters usually contain lots of spam, which is really annoying. 
Over the last years, casinos tend to offer a phone number as a link to your account more often. This is how it usually works. After the registration you would receive SMS with a password. Use it to enter your account for the first time. Then, do not forget to change your password. What is excellent about this confirmation method is there is no spam letters that litter your inbox. 
One of the easiest ways to confirm your account is via any of the social networks. Here, you would not even have to fill in the form with your personal data. It will be done for you automatically. All the information will be taken from your account from a social network of your choice. Speaking of choice, you are usually offered several options: Twitter, Google, Facebook, LinkedIn or some other. Mind, the social network account should contain all the required information, including your name, DOB, place of residence and suchlike. Otherwise, you may have some problems with data verification for withdrawals. 
Actually, withdrawal is what you should bear in mind while choosing a way to confirm your account. First, take a look at the casino terms and conditions. You have to figure out if there are any restricted countries. If you come from one of them, you won't be able to either confirm the account or withdraw your wins afterwards. Also, take a good look at the banking options the casino has to offer. And last but not least, check out the promotions. Apart from those there are some obvious limitations. Of course, only adults may join a casino and gamble. Also, all the bank accounts or online payment system should be registered under the gambler's own name. 
Most newbie gamblers hesitate to register at an online casino. They wrongly believe that after the account is created you will be obliged to gamble for money only and would lose access to the fun play mode games. But in reality registration broadens your scope. Without it, all you can play are free demo versions of some casino games. They will be available after the account is confirmed. But the account gives you some extra perks one just cannot miss. You will receive some sign-in promotions. Sometimes those include free spins that will let you play the slots without putting any real cash in. But there are not only free spins, sometimes you are offered a matching your deposit bonus so you get extra money for gambling. Or there may be cashback points, you can use for playing. 
Another mistake all newbies sometimes make concerns the safety of their personal data. Some new players intentionally fill in the personal data form with fictional information. Write the name or last name wrong trying to protest their anonymity. This you would definitely regret, as when it comes to withdrawal every player has to verify his or her identity. The casino may require some additional information. Ask to provide some scans of ID docs to confirm the name and place of residency. It is impossible to confirm a fake identity. So, such account will be inevitably blocked, and all the wins will be lost. You shouldn't worry about data safety. Most casinos take this matter seriously and use the most modern and sophisticated coding systems to protect their users' safety. Gamblers also should take their personal information security seriously. A good and secure password is a good way to start. 
There is one more mistake newbies tend to make. They enjoy sign-up bonuses so much they want more. So, they register several accounts under different names to take advantage of the welcome offer. Bad idea, those accounts cannot be verified. If you try to use your email or phone number or address one more time all accounts associated with you will be blocked. So, say goodbye to all your wins. 
So as you can see, registration at an online casino is easy, safe and full of perks if you follow the rules.