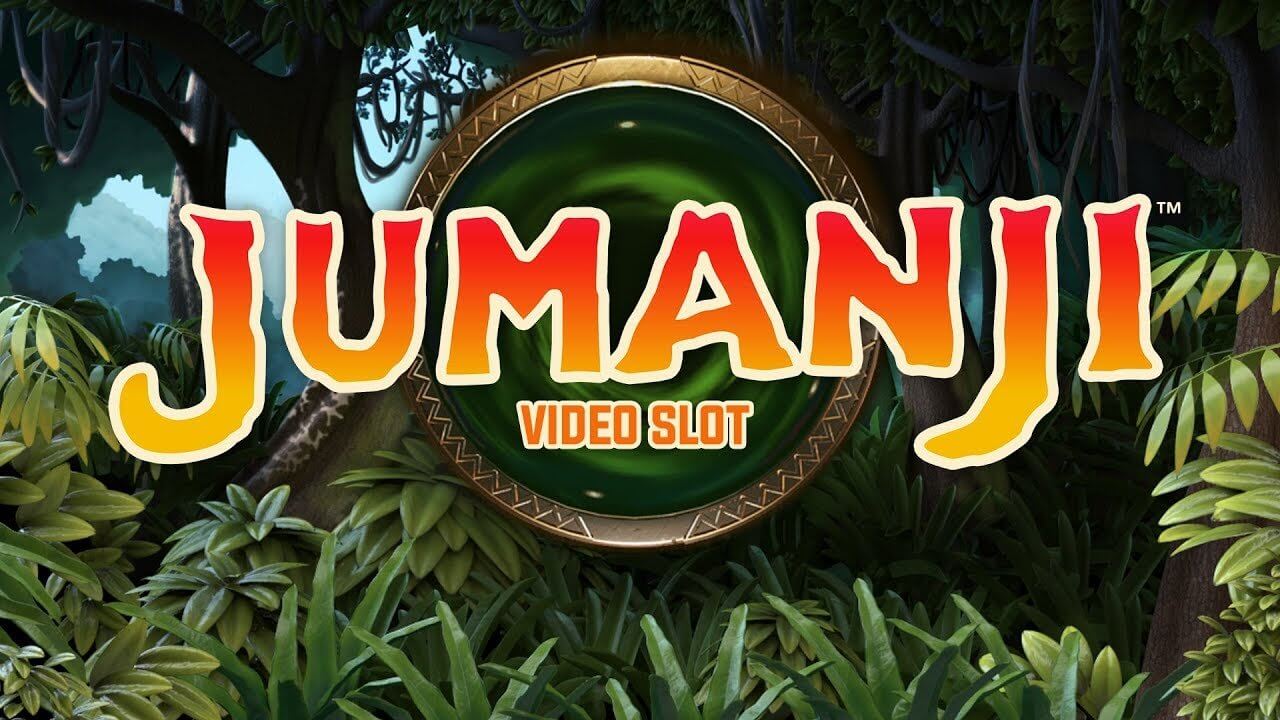 Inspired by the 1995 film Jumanji, developer NetEnt used the idea of the Jumanji universe by turning the disasters the film's heroes fought into bonus features with slot machine mechanics. The table game feature is unique and one of the first of its kind as it combines elements of table games and free spins features. The level of graphics in Jumanji Slot is very high, and the artists of the developing company have put a lot of effort into creating various jungle animals to pay tribute to the classics of the 90s. 
In addition to the colorful graphics, there are also great animations and sound effects that bring out the flair of the adventure. There is also music and various sounds of jungle animals breaking out of the board game and making their way into our world. The slots RTP value is 96.33 percent and gives you a high chance of making a profit. There is also music and various sounds of jungle animals breaking out of the board game and making their way into our world.
Play the way you like
Have a long bus ride to work or university and want to pass the time? With the mobile version of Jumanji by NetEnt, this is not a problem. The developer has made sure you can enjoy a version of the classic game optimized for your smartphone while you're on the go. Thanks to the mobile version of Jumanji slot game, you can play this wonderful game anywhere and win great prizes.
According to the Jumanji slot latest review you can play the game on your mobile devices just like on your computer. Thanks to the innovative technology of NetEnt Touch, games on mobile devices are a real pleasure. So you don't have to miss out on the opportunity to circle the jungle when you're on the go.
If you are not familiar with this videoslot yet and just want to try the slot with bonus features, you can of course do that too – just try a Jumanji free play. It allows you to discover the different features first and get a feel for the game without registering or paying. But there is one thing to keep in mind: if you win a big win in Jumanji Demo Mode, you will not be allowed to keep it. Play for real money to get real profits. Because if you manage to keep your winnings, it will be more fun.
Bonus features and free spins
During the main game, you can activate four different random bonus features. These include Sticky Vines, Monsoon Wilds, Monkey Mayhem, or Wild Stampede. These four features are built into four different rounds of free spins that are part of the board game bonus:
if you get 3, 4, or even 5 Jumanji video slot machine board games on your reels in the main game, you can roll the dice in the classic board game from the movie;
if you roll 3 scatters for a board game, you can roll the dice six times;
place 4 board game scatters and roll seven dice;
if you roll 5 scatters for a board game, you can roll the dice eight times.
One of the four free play functions awaits you at every corner of the playing field, and if your character lands in front of one of the corresponding function fields, you can play this function. And these are the four free spins features:
Vines Free Spins Feature – here you get 10 free spins with re-spins and rock plants to keep wilds in their position for as many as 10 free spins so you can expect big wins;
Feature Monsoon Free Spins – play 7 free spins here where each spin gives one or two wild bobbins;
Monkey Free Spins Feature – this feature gives you 6 free spins where symbols are shuffled to ensure you win on every spin;
Stampede Free Spins feature – here you get 5 free spins, during which 4 to 9 wilds are placed on the reels for each spin.
When it comes to bonus features, Jumanji 
free slot
isn't stingy at all. In addition to the regular wilds, which can substitute for all other symbols besides the board game scatter, to create winning combinations, you can expect four matching features in the base game in addition to the four free spins features. You can run all of these functions randomly to play Jumanji game, and then you will surely be entertained with unusually placed roles.
How to play?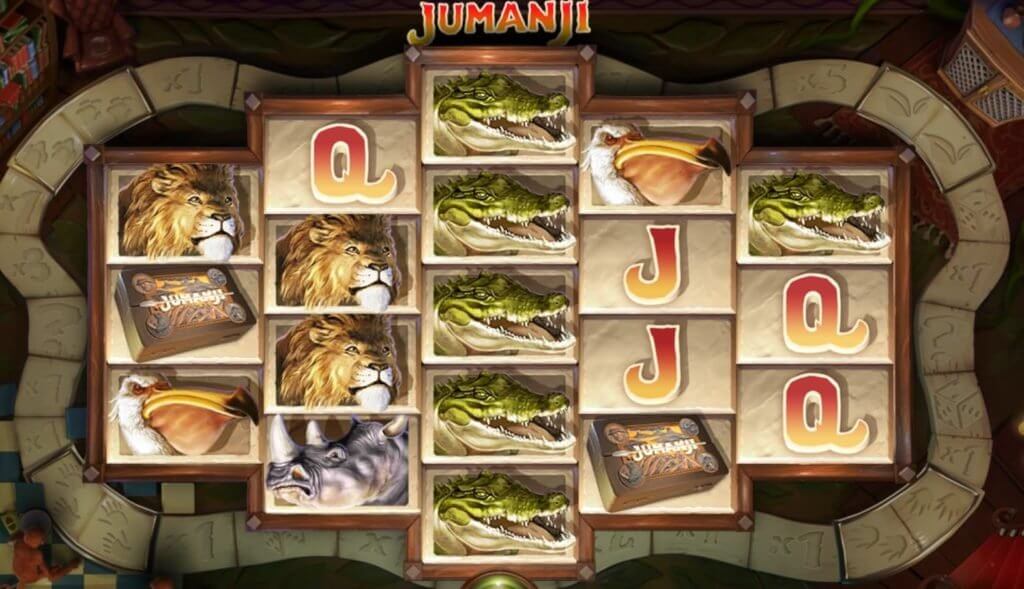 Jumanji Slot is not a jackpot slot, so this is the only game event in which you hit the jackpot and make big money. But there is a maximum win, which in this game is almost equal to the jackpot. With a maximum win of € 2,800 on each of the 36 paylines, you can win up to € 100,800. It really shows!
Jumanji Free has five reels with four special features that are randomly triggered as you play. There is also a board game feature with four different free spins, a puzzle function, winning coins and an extra roll of dice. Five reels have a geometric shape, on reels 3-4-5-4-3 symbols are displayed from left to right. As you play, you have to look for different symbols and hope to make a suitable combination of three or more symbols in order to make a profit.
The payout percentage for the slot is 96.33%. This is a relatively average figure. In general, the RTP of modern video slots is about 96%, so it is in good company here. An RTP of 96.33% means that on average you get just over 96 cents back for every euro wagered in Jumanji 
online slot
. This is, of course, an average calculated over thousands of spins, and if you're lucky, you can still win big. 
The symbols for small wins are made up of the AJ playing card symbols, and on the higher payout scale you will find various jungle animals as symbols. There is a pelican, a crocodile, a rhino and, finally, the king of the jungle, a lion. As you dive into the world of Jumanji by NetEnt, you will come across a host of other features that will help you to achieve big victories.
Why is this game so popular?
Due to the clear rules of the game and the creative design of slot machines, Jumanji is one of the classic slot machines. Thanks to the high RTB level, your gaming pleasure is guaranteed. Many players already consider Jumanji to be their absolute favorites. The slot offers great prizes, simple rules and great additions. Perfect fun for both beginners and experienced players. Try it now.