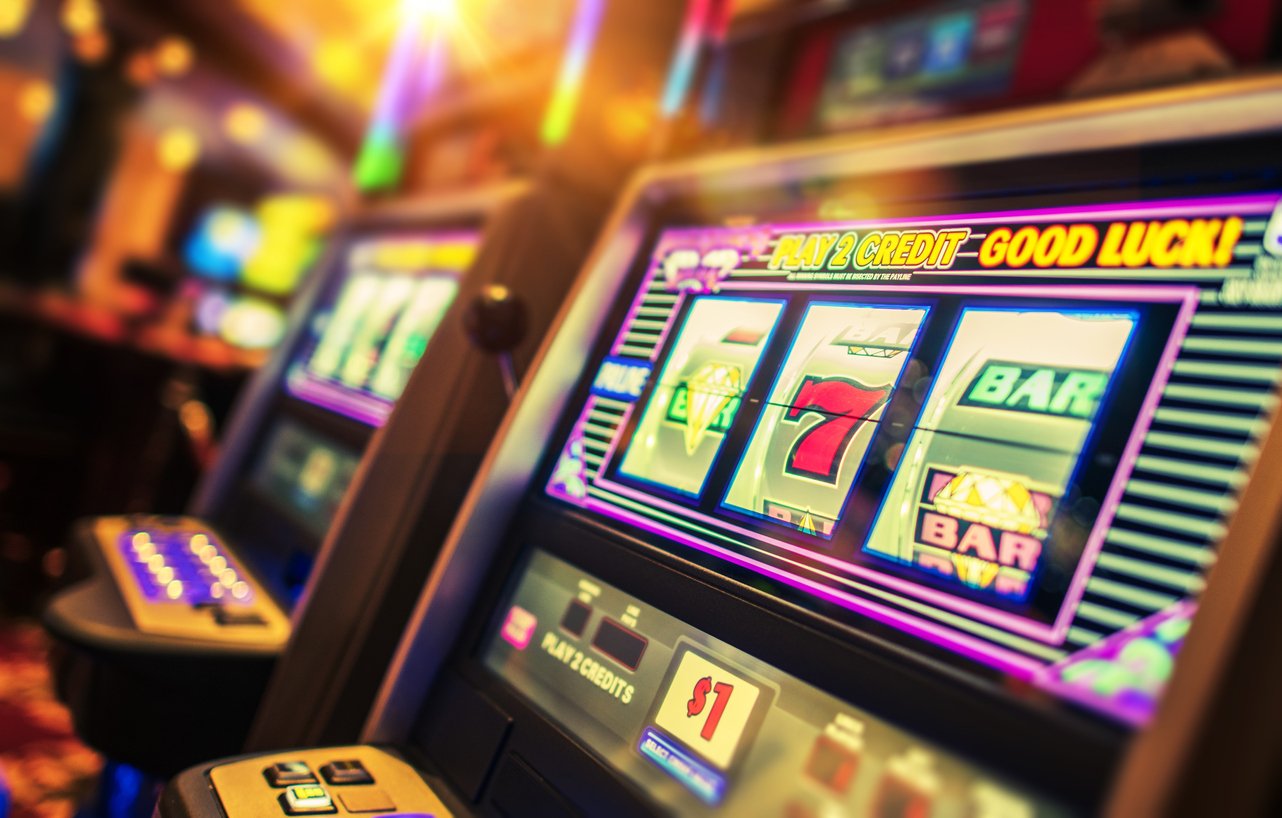 Is it true that some slot machines have higher profit potential? There are several factors to consider when looking for the best odds. However, one of the most important is, without a doubt, the percentage for the so-called return to player bet (the percentage of the bet that is returned to the player) or, more simply, the RTP. In this quick guide, we explain what Slots RTP stands for and list some of the Highest RTP Slots so you know which of them are worth playing.
The best payout rate machines
There are thousands of slot machines to choose from. Slots are the most popular online games. With such a huge choice, it is not easy to separate wheat from chaff. There is a math machine hidden behind every slot. This mathematical machine that produces results is by no means monstrous, but a random number generator that generates the results of the game. Long-term tests then lead to the so-called payout rate. Simply put, a slot with a 95% RTP pays for an average of € 95 if a € 100 bet was made.
There are companies in the gambling industry that regularly devote themselves to a particular slot or multiple slot machines and test them out. These include, for example, eCogra, iTech Labs and GLI. These are independent test centers that test the slot machine for fair play and the correct payout ratio.
Why is RTP an important factor in online gambling?
As practice shows, when it comes to RTP, the best RTP online slots pay off more in the long term than slots with a lower RTP. However, this can also mean that the average payout per spin is low. If the slot has an RTP of 94%, it could be because the game manufacturer wants to offer higher wins instead of more frequent ones.
In fact, progressive jackpot games tend to have a lower RTP than other video slots, mainly due to the huge jackpots that are associated with them. However, in such a case, it is also important to consider other factors such as volatility/variance and hit rate, which also affect how much you can win in the slot. In the above list, you can see exactly those slots that offer the highest RTP value.
Basically, volatility is how often and how much profit you can expect. Low volatility slots usually have a high hit rate, but payouts are low – sometimes lower than the original rate. At the other end of the spectrum, we find high volatility slots that are far from ideal hit rates, but which reward the lucky players with huge wins.
A low volatility slot and a high volatility slot may have the same RTP, but the payout structure will certainly be different! Another important factor is whether the RTP of the slot is mainly driven by the bonus game. If so, you can expect the highest wins mostly from free spins or bonus games. Hence, you have to make sure that this game is not too difficult to launch. Our website will also tell you which of the best online casinos have the best RTP games.
Top 10 high odds slots
These slots are a real treat for players who want to be safe because here you can be sure that you will get the most out of your bet.
Ugg Bugga, 99.07%
Ugga Bugga is a high RTP slot machine from Playtech, where you have almost nothing to lose because you get over 99 cents for every euro wagered (of course, only in theory, sometimes you may still be out of luck, there are no guarantees). Ugga Bugga is an interesting slot. You play on 10 different pairs of three symbols. First, only the first spins, and then you have the option of holding from one to three symbols and placing them on all the other reels, only after that all the other reels spin and the winnings are paid out.
Mega Joker, 99.00%
Mega Joker is a slot machine from NetEnt. Its RTP is in an absolutely mid-range, but with Joker Mega Joker also has something to offer! RTP 99% is really impressive and second to none. In addition, the classic game also offers a maximum win of € 30,000. You really don't have to think twice to try the game for yourself.
Travel Nemo, 99%
Nemo's Voyage slot is developed by Williams Interactive. From this relatively unknown provider also comes the 20,000 Leagues Under the Sea adventure. In Nemo's Voyage with an RTP of 99%, you can follow in the footsteps of the famous Captain Nemo and search for treasures at the bottom of the ocean. In addition to many different wild symbols, there is also an excellent bonus game.
Oh ah Dracula, 99%
Ooh Aah Dracula slot machine is designed by Playcrest. The 99's Club continues the humorous tale of the most terrifying of all vampires. In Ooh Aah Dracula, you play for impressive prizes on 10 paylines and follow in the footsteps of another legend.
Jackpot 6000, 98.86% 
Jackpot 6000 slot machine is another game by NetEnt. The classic Jackpot 6000 slot is the most popular slot in many countries today. It can also impress us with an RTP that is still 99%.
1429 Uncharted Seas, 98.60% 
Slot machine 1429 Uncharted Seas from Thunderkick is a historical slot. You have to explore the unknown and dangerous Seven Seas, fight sea creatures and navigate with the sun, moon and stars. 1429 Uncharted Seas is a classic entertainment 
casino slot
with a pleasantly high RTP of 98.60%.
Bloodsuckers, 98% 
Blood Suckers slot once again comes from NetEnt.  It is a high RTP slot that will freeze blood in your veins. All sorts of creepy characters are jumping on the reels, and there are good prizes thanks to 25 paylines. Meanwhile, the very successful slot even had a successor, Blood Suckers 2.
Jokerizer, 98%
Jokerizer slot machine is supplied by Yggdrasil. The up-and-coming and at the same time highly successful studio Yggdrasil also knows a thing or two about high RTP slots and is sending a candidate to race with the Jokerizer, which combines great classic design with modern features.
Good girl, bad girl, 97.80%
Slot machine Good Girl Bad Girl is developed by Betsoft. Our next entry is just below 98%, but it can convince with its charming theme. In Betsoft's Good Girl Bad Girl, you will discover what it means to have an angel on one shoulder and a devil on the other. Who you listen to depends only on you. Both girls have great prizes and interesting things in their luggage.
Retro Reels Extreme Heat, 97.5%
Retro Reels Extreme Heat slot machine from Microgaming. At the very end, it gets hot again with a representative of one of the industrial giants Microgaming. In Retro Reels Extreme Heat, you play with very classic (retro) symbols on 5x3 reels and 10 paylines. Everything is on fire, and therefore it gets really hot in this slot.
Where can I find information about an RTP?
Generally, software providers are very transparent when it comes to RTP, and you can find payout information in the game instructions or payout tables for almost all slots. In the slots menu bar, you only need to click the corresponding button for the game rules – in most slots (for example, from NetEnt) you call the game rules by clicking on the "?" symbol. Sometimes the RTP value is a little hidden and you need to click through instructions or scroll to the end.
But even for beginners it is not a big deal, and after a short time you will understand where and how you can quickly and easily find the percentage of RTP payments on the popular pages. If the RTP of the slot cannot be found at all in the instructions for the game and is not otherwise visible, you are better not playing the slot machine. Alternatively, it is recommended to go to the home page of the respective provider. It also displays the official RTP values for its games.
Why is the payout ratio for slot machines different?
The theoretical payout ratio depends on the underlying programming or the underlying game rules. Ultimately, game developers are responsible for how high the RTP of a slot is. And since each slot machine is unique, there are also differences in the RTP payout ratio.
In online casinos, there are often slots with different RTPs, the range of which can be from 90 to 99%. In slots with progressive jackpots and many side payouts, the RTP is lower. Slots with progressive jackpots are very popular and very attractive. After all, with one spin and a lot of luck, you can win millions of life changing jackpots! But huge jackpots always come at the expense of payout rates. Because a small percentage of each spin is reserved for jackpots. 
If you don't feel frustrated and instead want to have a good time playing a slot, you are in the wrong place with progressive jackpot slots with especially low RTP values! You can make an exception if the jackpot is at its peak or if you are playing with bonus money – provided the jackpot slots are part of the wagering requirement. As with the progressive jackpot machines, the RTP value also applies to the additional features offered.
If the slot machine is rich in additional features such as scatters, free spins or various bonus rounds, this also negatively affects the RTP value. Because many additional features present additional profit potential and increase the chances of success, as a result of which the profits generated from the features are often higher.
Why do franchise slots also have a lower RTP?
Time and time again, successful TV series and films enter the casino world in the form of slot machines. The so-called franchised slots have a large fan base as many players just love to meet their favorite movie and TV heroes on the reels. Whether it's Game of Thrones, CSI, The Terminator, Tomb Raider, Jurassic Park, or superheroes from the Marvel Universe.
No matter how fun the game is, caution is advised when reviewing RTP Points. Because franchised slots online usually have a lower RTP. Why? Software developers must pay high licensing fees for the use of names and images. The money has to come from somewhere, so players will eventually be asked to cash out with a lower RTP value.
This value may also differ from casino to casino. There are some casinos in which the RTP in certain slot machines is lower than indicated by the game developer. In this way casino operators try to optimize their winnings on their part.
Therefore, you should only play in reliable casinos and check the RTP of the slot in advance in the instructions for the game or in some slots RTP list website pages. Unfortunately, the casino industry is not free of black sheep. That is why online casinos that manipulate RTP values, for example, are often blacklisted.
Many software developers, including Play 'n GO, bring the same machine to market with different payout percentages. This way, casinos can decide if they want to use a higher or lower RTP. However, the differences are minor and are in the range of decimal places. Only with large deviations in RTP of 2% or more, you should sound an alarm.
How to increase the chance of winning in slots?
Many sites on the Internet have secret tips and tricks that can (presumably!) Increase your chances of winning at slot machines. But don't let this fool you. Online machines are completely safe and cannot be influenced. If questionable slot machine tricks still show winning streaks, it may have been a stroke of luck or just fake.
In a slot machine, only chance decides whether you win or lose. But if you want to avoid big losses in the long run, it is better to know the RTP of different slots. The more bonus features (scatter, free spins, bonuses, etc.) are there in the slot, the lower the chances of winning in the main game!
Conclusion
In this article, we have described which slots have the highest RTP value and how to find them. Generally, top high RTP slots offer low or zero jackpots. That is why you, as a player, need to know what is important for you. For some, these are the huge winning odds that jackpots offer, for others who value security more, these are slots with good RTP. And if you're not sure which one is closer to you, you can try both types of slots. Either way, we hope you enjoy playing!