Books on Casinos and Gambling. Professional Tips and Know-Hows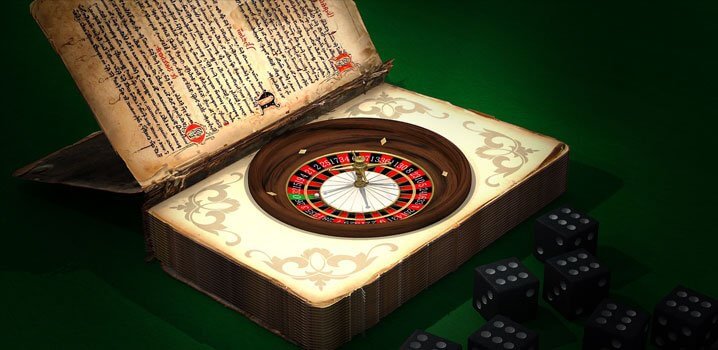 Learning the basics of
gambling
is easy. But becoming a successful player might be tough. Here your choices are limited. You can play and learn from your own mistakes or may learn from the experience of other players. Guess the choice if obvious here, no one is eager to risk their money. So, we offer you to see what professional players have to offer and read a couple of books. Hope you enjoy our short review. 
'1001 Nights at the Casino' by Alek Sukhov
Alek is a professional gambler from Russia. He is so successful and wins so much, casinos blacklist him. Most of his fortune he had earned before casinos were banned all over Russia.  His book is a very helpful manual. Unlike most autobiographical books it is extremely exciting, easy to read and entertaining.  Alek's book begins with his very first visits to a casino. At the end of the book, we see a mature and experienced gambler who has learned from his mistakes and ready to share. 
Alek's book is full of examples. It depicts the game in the finest details and pays a lot of attention to the psychological issues of the game. He explains how to manage a bankroll, shares personal tricks, describes popular gambling strategies and systems. By the end of the book, you have all you need to create your own winning strategy. Basically, this book is for the newbies. The author shares his success story, so you could avoid making the same mistakes he made. 
The book has never been printed, there is only a downloadable PDF version of it. For those who have questions concerning the book, there are plenty of discussions on different forums all over the Internet, and many of those are moderated by Alek himself. 
'Roulette Incognita. The Secrets of Casino. Gamblers Handbook' by Dmitriy Kukharenko 
This book is for a gambler with any level of experience. It contains chapters about roulette betting, playing systems and the most popular strategies. These are clearly aimed at the beginners. Experiences gamblers would enjoy the description of the law of probability and the way it is applied in the game analysis and for mathematical modelling. 
In this book, you will not find any information on the construction if the wheel or the ways a dealer may influence the outcome of a spin. It is obvious, as Dmitriy writes mainly about online roulette. Online gambling is all about random number generators and too far from the laws of physics so the latter are not taken into consideration at all. 
'1,000 Best Casino Gambling Secrets' by Bill Burton
Bill Burton is a professional gambler who shares his experience of playing pretty much any casino game in his popular book. The book contains a thousand small tips on all popular casino games and different approaches to gambling. Here you will find some advice on how to manage your bankroll or how to make the best out of casino promos. The author also shares some information on casino services you didn't even think they have.
His approach to gambling is quite interesting, and he offers a fresh take on the much talked about matters. Like roulette, for instance. Here, Mr. Burton shares is favorite trick. He prefers staking on 16 different numbers scattered all over the wheel. Another advice from Bill Burton is to wager double on 10/13 and 28/31 the so-called double street wager along with placing a bet on 17/18/20/21 square. If you win, rise your stake in the next spin. Both advice come from his personal experience and are said to be worth it money-wise. Ready for some advice of this kind, then read the book, you're going to love it. 
'Roulette. Systems of the Game' by Lev Nathanson and Dmitriy Lesnoy
Dmitriy Lesnoy is the president of the Russian Federal Association of Sports Poker. This association organizes the major poker tournaments all over the country, have contributed to the development of the poker and preference software. This unique book he has written together with a great mathematician Lev Nathanson. 
In this book they have presented their major study on roulette gambling. It is the first book of this kind in Russian. The book's full of interesting historical data along with more practical information on mathematical approach and game strategies' description. There is not a word on psychology. The authors ignore it and focus on mathematical component only. This manual doesn't give you any 100% sure winning tips. What it does give you is the profound information any gambler should know before placing his bet on the grid. 
'All about Roulette' by John Gollehon
The most striking thing about this book is that it is only 19 pages long. It was published in 1987 and became even more popular than 'What Casinos Don't Want You to Know' by the same author. Why? It is easy to read and contains all the information any roulette neophyte would need. Wonder how to beat a dealer in roulette? Read to book.
It contains detailed information on the history of roulette as well as some mathematical calculations that show how the game works. Those may turn out a wake-up call for some players. In John Goglleon's opinion, the only way to beat the house in roulette, is to use a combination of several factors. He pays special attention to the timekeeping technique. Timekeeping is an extremely complicated principle. It requires a lot of calculations concerning the initial position of the ball relative to the wheel and the spinning speeds of those two objects. Apart from those, an individual dealer technique along with all the factors that may slow the ball down should be taken into consideration. 
Obviously, all those techniques cannot be applied to the online roulette gambling. Here, the results are predicted by the random number generator only. But some tips may turn out to be quite valuable when playing the live casino roulette. 
Whether you are new to gambling, or just want to improve your skills to win more, reading these books will certainly help you. Why risking your own money when you can find all the information you need beforehand. So read, deduce and put it into practice.